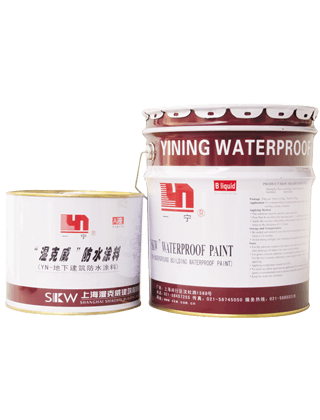 Description SKW-911 is one kind of two components new polymer film waterproof coating,component A takes isocyanate-group(NCO) compounds as main agent, component B is curing agent which compound by inorganic materials and special proceed vulcanizing agent.
During application,the products should be mixed by specific percentage, then brushed on cement surface,after several hours chemical reaction,the waterproof coated films which in rubber state will be sticked tightly on the cement surface.
Feature (1)Could be used on moist environment and wet saturated cement concret,strong adhesive, the quality of underground project could be assured.
(2) Liquid cold construction,the integrate of the waterproof coated film is good, easy and safe construction.
(3)Good elongation,it can resist the leakage from crack of cemebt, good impermeability.