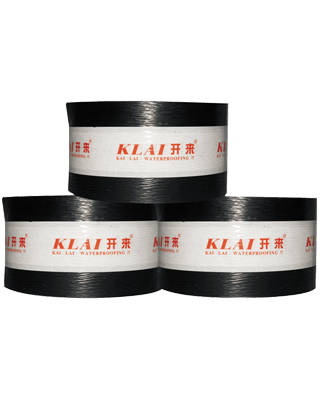 Description KLAI-902 highway crack self adhesive seam is one kind of new material to process the crack on highway road surface,it can effect prevent the reflective cracking of substratum and surface crack of surface course. It can also the second damage of road surface,it is suitable for maintenance and waterproof for different highway.
Feature (1)Excellent cohesive force and tensile property, incrust.
(2)Good high and low temperature resistance,aging resistance,fire-resistance,anti-moisture and corrosion.
(3)Special self-healing function,small penetration damage and crack could be self-healing.
(4)Easy construction,aesthetic, instant stickers,no influence of vehicle traffic, no need investment,no waste of material.