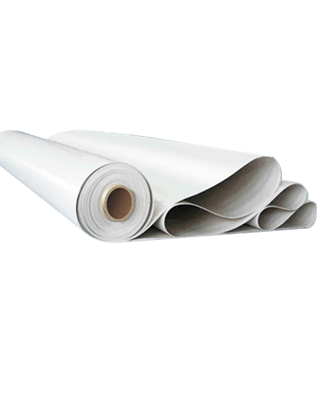 Description Kailai thermoplastic polyolefin (TPO) Self-adhesive Waterproof Membrane is made from polymer (TPO) sheet coated with non asphalt self-adhesive compound,filmed with isolating membrane,processed into the new waterproof membrane,it include the advantages of both Polymer and self-adhesive waterproof membrane,it improved the property of penetration resistance,weather resistance,self-health,high&low-temperature resistance,physical properties is much better, chemical property is more stability.

Classified:
- H- Homogeneous PVC membrane
- L- PVC membrane with fabric backing
- P- Reinforced with polyester felt
-Color:Black,White,Green,Blue,Yellow and etc. Bicolourable could be customized
-Width:2.0m
-Length:20m or customized
-Thickness:1.2mm,1.5mm,1.8mm,2.0mm
Other specification could be customized.

Feature (1)One waterproofing ,two proofing,the waterproofing is more reliability
(2)The joint could be integrated by hot-air welding,reliable and long term weldability.
(3)The waterproof performance will not be influenced by main body structure settlement,effectively prevent seepage flow of underground water.
(4)Wet-laid,empty-laid,mechanically fastened,hang-laid and etc could be applied on different construction field,construction is more flexible.
(5)Could be applied on cast-in-situ reinforced concrete without protective film.
(6)Strength chemical resistance,alkali solution kerosene resistance,mildew resistance.
(7)High tensile strength,tear resistance and impact resistance,good self-healing performance.
(8)cold construction,no fire, non-toxic and tasteless,environmental protection,no fading and pollution.
(9) Durable hot welding performance and easy to repair