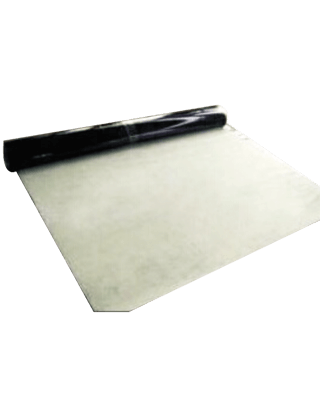 Description KLAI-110 Polymer self-adhesive waterproof membrane is made out of modified self-adhesive base material which from Sinopec high quality bitumen and SBS rubber,the surface is coated by Polythene Polypropylene(Polyester), the silicon oil antisticking release paper is covered on lower surface.

Thickness:
-Classified by Pre-laid P: Thickness of Polymer main material: 0.7mm,1.2mm,1.5mm
Thickness of sheet:1.2mm,1.7mm,2.0mm
Wet-laid P: Thckness of sheet:1.2mm,1.5mm,2.0mm
Others specification could be also customized.
Feature 1)One waterproofing ,two proofing,the waterproofing is more reliability
2)Waterproofing performance will not be effected by major structural settlement,ground water seepage could be prevented effectively.
3)Good tear resistance and impact resistance.
4)Cold-applied construction with no open flame,non-toxic and hazard free ,no pollution,no fire control incipient fault, safety and environmental protection.