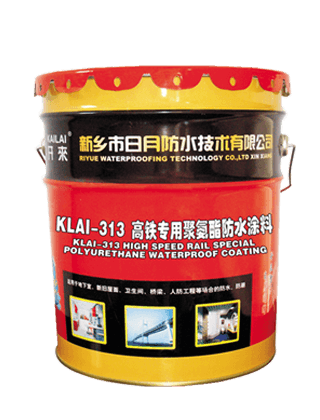 Description KLAI-313 high-speed rail special Polyurethane waterproof coating is special used for railway line for passenger traffic with speed over than 200km/h.It is two components reaction polymer waterproof coating,component A is Polyurethane,component B is hardener component which compound with polyether,hardener and filler, room temperature curing.
Feature (1)Excellent tensile property.
(2)Excellent cohesion and durability
(3)Anti-corrosion,high solid content.
(4)Strong adhesive property
(5)Excellent anti-corrosion property
(6)Good high and low temperature resistance.