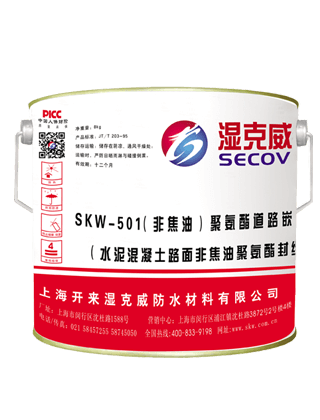 Description SKW-501 (non-tar) Polyurethane is composed of component A and B, A is polyurethane prepolymer which include isocyanate-group,B is a compound by softener and filling agent. Before application, mixing A and B uniformly,the rubber flexible foam will be generated after chemical reaction, sealing and waterproofing quickly.
Feature (1)No need heating treatment during application,the construction could be proceed during room temperature,good groutability,construction convenient and quick.
(2)Excellent extensibility and elasticity,good adhesion with cement concrete.
(3)Good weatherability, non overflow at high temperature, non-fragile at low temperature.