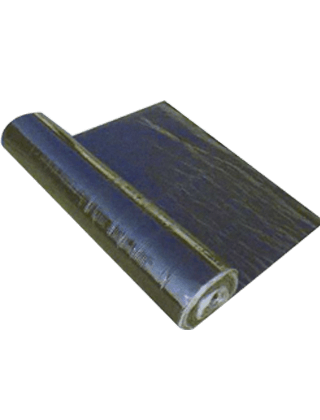 Description Kailai Self-adhesive modified bituminous waterproof coiled material is composed of base material, including synthetic rubber like SBS, good heavy-duty road asphalt. The surface is coated by PE film, fine sand,aluminum foil film,and the silicon depositing release film or crepe paper is covered on the lower surface as anti-sticking layer.

-Classified by construction method: Pre-laid(Y), Wet-laid (W)
-Classified by main material:Polymer waterproof sheet(P),bituminous polyester base(PY)
-Classified by adhesive surface:single side(S), Double side(D), the PY is advised for double side adhesive.

Thickness of Pre-laid Self-adhesive waterproof sheets:
-P:Thickness of main body material is 0.7mm,1.2mm,1.5mm,
Thickness of membrane is 1.2mm,1.7mm,2.0mm
-PY:4.0mm

Thickness of Wet-laidSelf-adhesive waterproof sheets
-P:1.2mm,1.5mm,2.0mm
-PY:3.0mm, 4.0mm
Feature 1)Excellent flexibility elongation,strong adaptability for substrate shrinkage, deformation and cracks;
2)Available for wet ground,low requirement for basic level,short construction period.
3)Lasting bonding and sealed performance;
4)Excellent adhesive properties, ,self adhesive joints with coil with life;
5)Strong self healing ability for penetration and cracks;
6)Excellent adhesive performance guarantees the integrity of waterproof layer,so as to prevent the occurrence of water channeling phenomenon
7)Safe application for low temperature,no pollution.