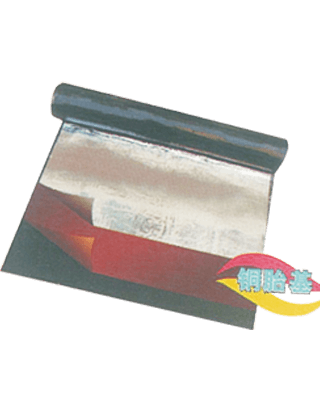 Description KLAI-108 Root penetration resistance of waterproof membrane use long fiber polyester fiber felt as coiled material base, to add import chemical root resistance agent of SBS modified asphalt is to cover materials, both sides covered with polyethylene film,fine sand or mineral particle for modified asphalt membrane isolation material.

-Classified by root resistance material:Chemical root resistance agent,Composite copper-based.
Feature (1)Has excellent waterproof function, can form high strength waterproof layer, the ability to resist water pressure is strong, maintain the long-term effects of water;
(2)Has prevented the plant root penetration function, can withstand the plant root system puncture. Preventing root, but also does not affect the normal growth of plants;
(3)Good tensile strength and Elongation, good performance of base contraction deformation and cracking of the strong ability to adapt,
(4)Excellent resistance for high and low temperature,suitable for both hot and cold region
(5)It has high tensile strength, corrosion resistance, mold resistance, good weatherability;
(6)Hot melt method construction, convenient construction and hot joint reliability and durability, the four seasons can operation.